About Gage Kwon Do

---
Gage Kwon Do is a martial arts dojo dedicated to the practice and expression of Gage Kwon Do. We've been guiding motivated and open-minded people of all ages since 1970.
Take a look at our student Testimonials!
---
Our mission:
Make Gage Kwon Do accessible, practical, and meaningful.
Help people find their own "effective flow" on and off the training mat.
Make martial arts practice a life-affirming experience.
Unlike typical martial arts schools that may motivate through fear, Gage Kwon Do is framed in qualities like inclusion and discovery.
Gage Kwon Do is a martial art that combines a vast array of techniques with principles of body, mind, and spirit to help us meet conflict and life with more freedom and integrity. Gage Kwon Do is a modern evolution of traditional Japanese martial arts and translates as "The way of unifying with life energy."
---
Benefits of Training
You'll practice getting centered, blending with the energy of attack, and redirecting it in dynamic, graceful, and effective ways. Gage Kwon Do is a complete path of personal mastery, and way to explore the creative flow of response to conditions that are always changing.
---

Programs:
Beginner Program:
People start training Martial arts for many different reasons: health and fitness, fun, self-defense, confidence, competition, or maybe just for a hobby! No matter your reasons Gage Kwon Do is a great place to accomplish your goals. Men and women, children, families, and friends find a home with Gage Kwon Do.
Try a class free today!
Junior/Little Ninja Programs: (3,4, & 5 Year olds)
Would you liked to see your children be confident, healthy, and respectful with a lifelong love of learning? Then Gage Kwon Do is the place for your kid to learn skills for life! Both the Junior and Little Ninja Programs take a two prong approach to developing skills for children: Martial Arts and Personal Development.
Gage Kwon Do Junior Programs focus on technique rather than size, encouraging self-defense without anger. Children build valuable motor skills and are confident in their ability. Our Junior/Little Ninja Programs build balance, coordination, and good conditioning.
We also put an emphasis on the personal development of our Junior/Little Ninja Programs-on the mat and off. We encourage the values of honesty, integrity, and good citizenship while focusing on self-confidence, goal setting and achievement and using good judgment.
Try a class free today!
---
Our Studio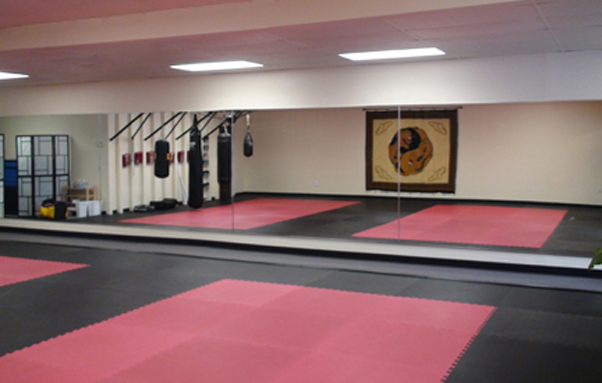 We invite you to come and visit our facility located at 1234 Veterans Blvd., Metairie, LA. and consider enrolling. You can also reach us through Direct E-Mail or our Contact Form. You can also call us at: 504-885-4321.
---
Thank You for Visiting Us Online
Thank you for visiting our website, we hope that we have provided you with enough information to help you in your search for a Martial Arts training facility. We hope to meet you in the near future. COME SEE WHY WE'RE DIFFERENT! Look at our Testimonials.
---